industries
Travel and Aviation
Consulting
Study popular tourism destinations and improve your sales skills to successfully advise your clients on the best travel options.
Business Services
Consulting
We consider all the drivers of change – from the ground up and we'll motivate and support you to make the change.
Consumer Products
Consulting
Design repeatable growth models and innovation pipelines that generate new products with higher potential and lower risks of failure.
Financial Services
Consulting
We work buy-side and sell-side and give our clients hard-hitting and objective answers and focus hard on the best opportunities.
Energy and Environment
Consulting
We work across all the major construction geographies and end sectors, meaning we understand the underlying drivers in construction markets.
Surface Transport &
Logistics Consulting
Scheduled transport operations, from broad market trends and strategy to the development of integrated commercial strategies.
testimonials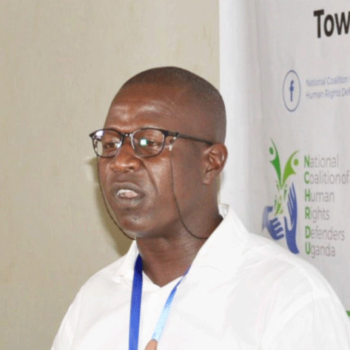 Amanzuru William Leslie
Environmental Rights Defender and EU Human Rights Defenders of the year 2019
The NCHRD-U uses its values to make decisions and these deliberate choices focus on what is important to us as HRDs, supporting us with vital capacity building, joint advocacy efforts, risk assessments and practical protection support. When values are shared, they build internal cohesion in a group. Friends of ZOKA (FoZ) is an Environmental Rights NGO that advocates for rights to clean environment, protection of forests and wildlife reserves, redress in energy and climate change emergencies. As FoZ, we always say that; We must know that No amount of impunity Globally can tame nature, it's only respect and living in harmony with nature can do so. If we forget that nature is supreme, nature will always displace our wealth and sovereignty.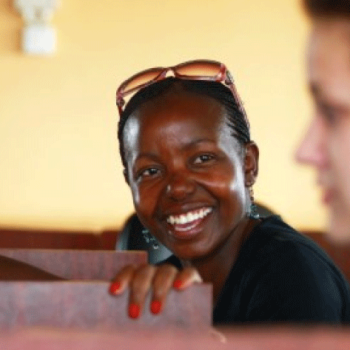 Racheal-Mabala
Environmental Rights Defender and EU Human Rights Defenders of the year 2019
Journalists are increasingly faced with new threats to their work and security, including harassment, arbitrary detentions, and imprisonments and prosecutions under spurious laws, both online and offline. These threats intensify amid violent conflicts and political campaign periods, and often force journalists into exile, where they face new challenges. In March 2019, I was faced with consistent threats to my life by unknown persons citing various photos I had taken and had ran in the Daily Monitor editions. I was confused I didn't know what to do or where to go I was stuck and scared. Days that followed, I engaged the National Coordinator, (HRNJ-U). Who quickly came to my support with team of Human Rights Defenders and lawyers and later referred me to the NCHRD-U who facilitated me to attain a safe and secure environment while HRNJ-U worked with Uganda police to follow up the matter for a period of six months under their emergency fund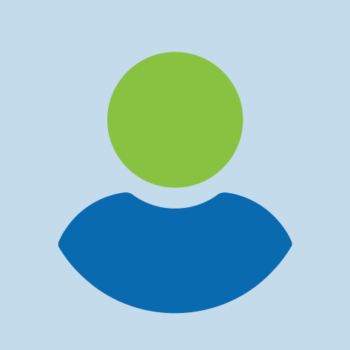 Namansa Juliet Faith Balaba
Environmental Rights Defender and EU Human Rights Defenders of the year 2019
As a women led organisation, we play an important role in addressing human rights violations in a context of discrimination where patriarchal social models predominate, this gives us more courage to coordinate and support other women human rights defenders in the region. We applaud National Coalition for Human Rights Defenders Uganda for continuously supporting us through trainings which enables us learn documentation of human rights violations, create referral pathways in the region, develop security plans and recommend us to other development partners. As a result of the NCHRD-U, together with other partners we formed the Busoga Women Human rights defenders Network through which we support each other. NCHRD-U has showed us that we can climb more and more mountains.
Would you like to speak to one of our financial advisers over the phone? Just submit your details and we'll be in touch shortly. You can also email us if you would prefer.
Error: Contact form not found.
United Kingdom
14 Tottenham Road, N1 4EP, London, United Kingdom
Germany
148 Commercity Isola Road, M1 R43 Berlin, Germany
Spain
10 Via Della Consordia Road, S3 7ME Madrid, Spain
Head Quarter
14 Mao Road, N1 4EP, Los Angelos, USA
United States
148 Commercity Isola Road, M1 R43 New York, USA
Sales Office
10 Via Della Consordia Road, S3 7ME Miami, USA